Have questions? Need advice? Want extra personalized help to improve your accent? Get personal one-on-one help with Accent Coach Nicole over Skype or Zoom.
Click on the red "Enroll in Class" button below to purchase and then email or text Nicole to schedule a time to meet.
503-567-5647
Your Instructor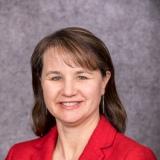 Nicole Kaup is a professional ESL (English as a Second Language) instructor and accent reduction specialist. She has 18 years experience teaching adults from all over the world. She has taught at colleges, universities and in intensive English programs in the U.S. and in China. She has also worked privately with foreign born professionals, including engineers, doctors and business people. Her degrees are in teaching English to Speakers of Other Languages (TESOL), foreign languages and business, in addition to advanced training in American English pronunciation, accent reduction techniques and teaching methodologies. She speaks Spanish fluently and has a working knowledge of Portuguese, German and Mandarin as well.